Cardano introduced smart contracts in September 2021. This allowed decentralized applications (dApps) to be built on top of this blockchain. Since then, lot of them came alive and plenty of more still in developing phase. Next big update (Vasil hard fork) on Cardano network is just around corner. Already more than 75% of blocks is being created on newest version of ADA blockchain. "Vasil" is one of the most highly-anticipated upgrades for Cardano.
It will increase throughput on the Cardano blockchain and improve the development of smart contracts and decentralized apps (dApps).
The new website (dappsoncardano.com) that we are building is aiming to give users insights in to dApps in Cardano ecosystem. On the website you can find info's such as "Total transactions" for every dApp and total for all dApps. Also you can see is their code "open source" and was code audited by third party.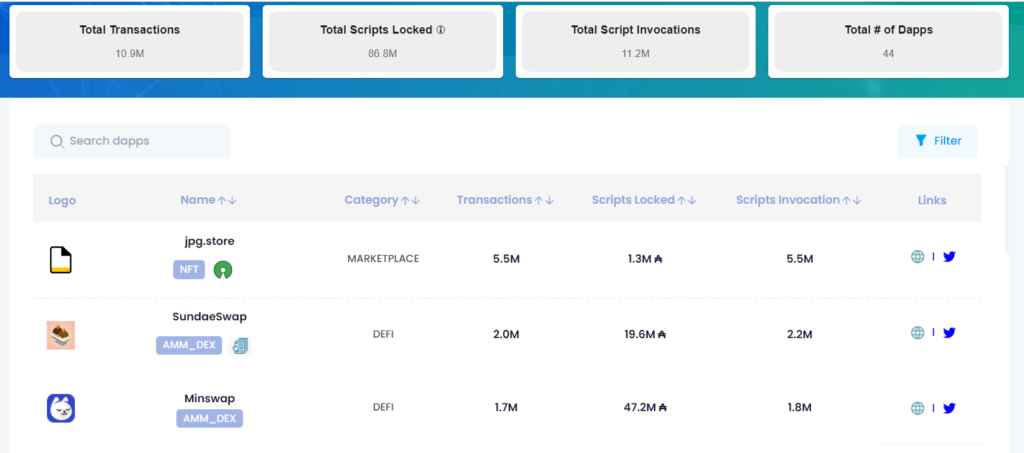 The website is in first phase and we are working on implementing new features which are soon to be out. To help in further development please consider staking with our ADRIA pool. On top of ADA we are giving another tokens to our delegators, check it below: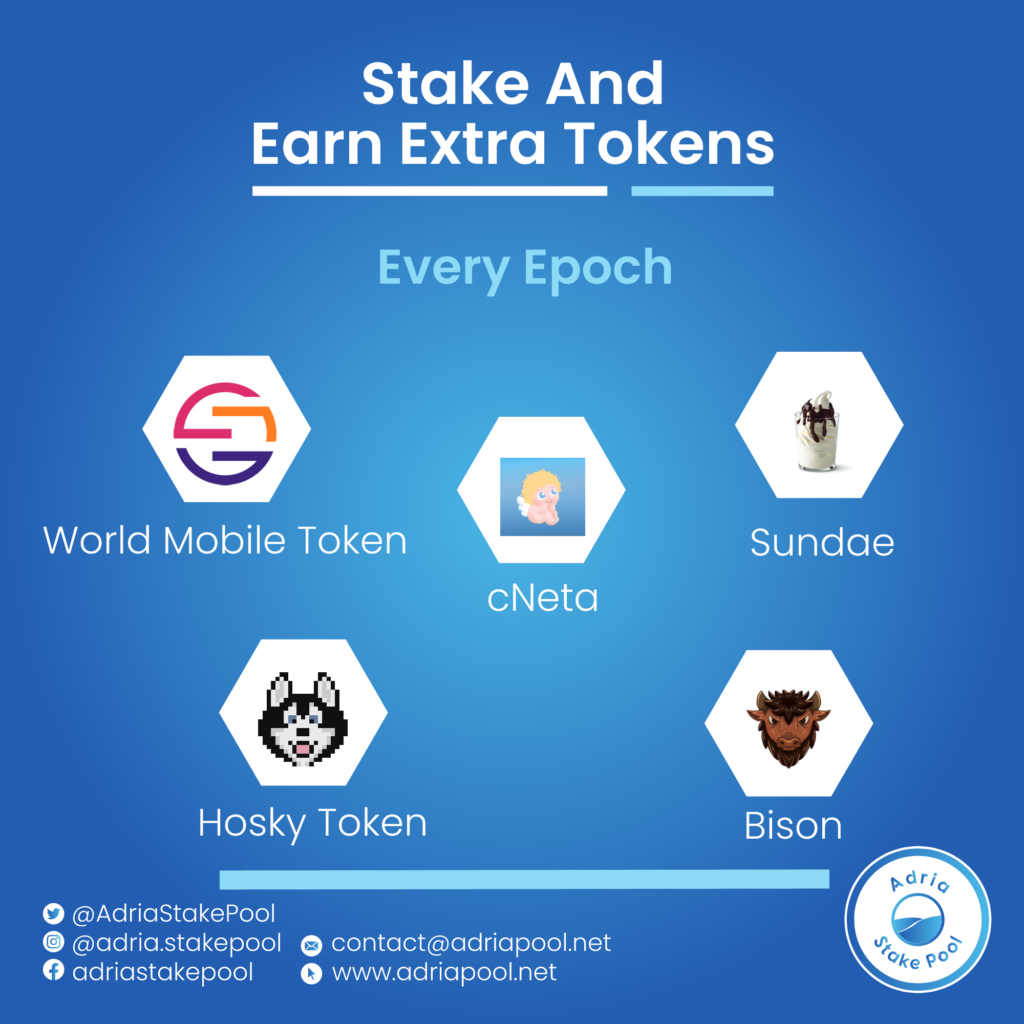 Check our pool stats on : https://cexplorer.io/pool/pool1we9umarzn0l6jp8mcm98y28lxuuzcurzpjldnjwtgdhgw068mnr
Follow us on twitter:
Let's decentralize the World !